All you may dream off
Herz Design studio takes a lot of pride in its ability to stand firm and demonstrates resilience, knowledge and patience through many ups and downs over the last twenty years of experience. Herz Design Studio does not just create individual designs. Herz also designs for individuals needs and dreams—Explore our Herz Family website for some stories.
Only at Herz, Sky is your limit.
Formal Wear
Ulimted colours and designs contact one of design studios to discuss your ideas.
Book consultation
Brides maids
Bride maids designs always best to be discussed in person as every wedding theme and bride desired will add to the equation of the right style. 
Book consultation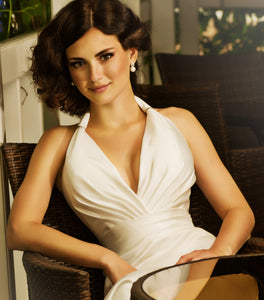 Bridal Gowns
Very personalised made to measure range just for you
book consultation
Absolutely loved the customer service, design and style of my dress! Was very indecisive walking in but felt so well looked after once walking out the same day after choosing a dress! Could not recommend Herz Design anymore! ❤️ Beautifully made dresses!

Micaela Radic
As soon as I walked into the dress studio and said I was looking for a formal dress, Mar knew immediately what would suit me, but helped me consider more ideas and styles. Ultimately, I fell in love with her very first pick for me, as she already knew I would, and she made it so it was absolutely perfect for both my appearance and personality. She made the entire process of having the perfect formal dress very personal and incredible, and I praise not only her immense skill and eye for beauty, but her devotion to giving the best service possible. I recommend 10/10!!!

Emily Fogarty
loved my experience with Mara.. she was exceptional and made my dress to exactly what I wanted! Grateful! Tamsen :)

Tamsen